AR1265890 is the Inlet by-pass adapter made by Annovi Reverberi and AR North America for most of it's pumps.  It can also be written or seen as AR 1265890.
This AR1265890 adapter is made of solid black plastic and is a durable and cheap replacement if your pressure washer pump has stopped working.  It's one of the first things you should check as it can fail easily, but is also easily replaced.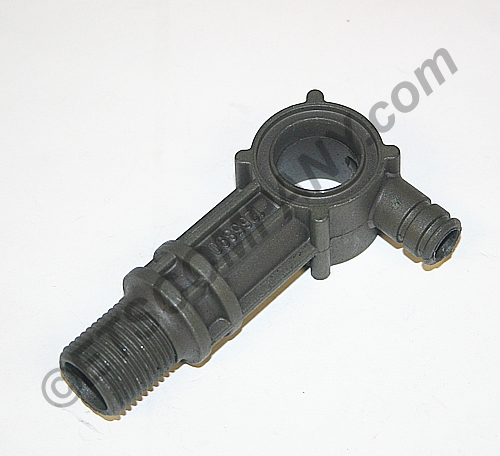 Not sure if this item is the correct fix for your Annovi Reverberi pump? Feel free to give us a quick call and we will help you determine if the AR1265890 By-Pass Adapter will work on your machine.  Call 1-877-824-7763
You can also find your pumps breakdown / repair manual here and determine yourself if this is the right repair part for your needs.
If your sure this is the correct inlet adapter for your pressure washers pump then you can order it directly and securly on our eCommerce site by clicking here: AR1265890